Pastor James McCartney, Jr
Senior Pastor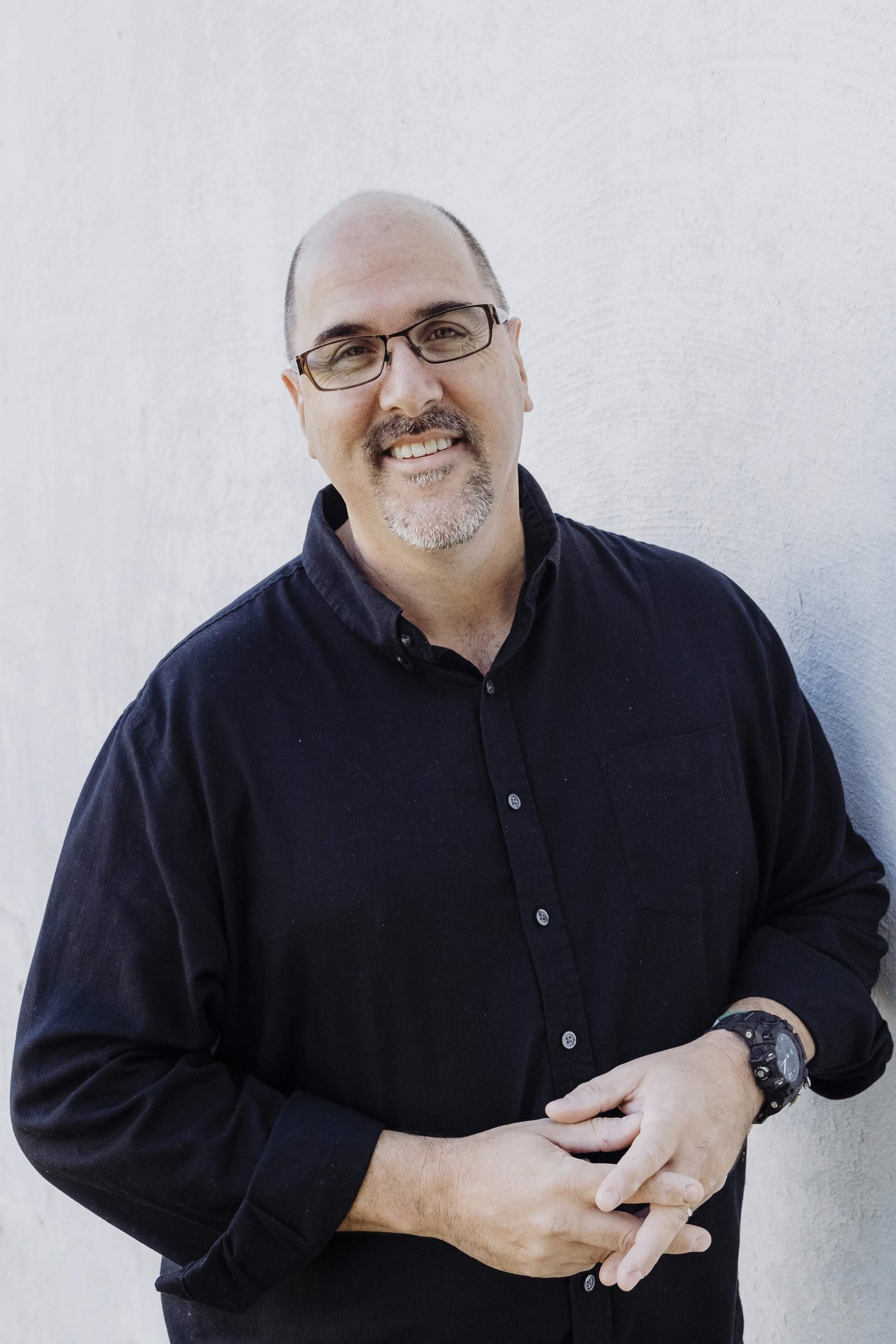 Origins
I was born in Atlantic City, NJ in 1968. I was born-again as a kid in a backyard Bible club around 1975.
Family Life
I currently live with my beautiful wife and best friend (Erin), our two biological sons, Lukas and Nathaniel, and our two adopted (from Ethiopia) children, Jayne Mihret and Isaac Eyasu. We share our home with our faithful furry partners (Ripley & Scout). I am also the identical twin son of James Sr. and Patricia, brother to Scott and Colleen.
Educational Experiences
Egg Harbor Township Public Schools
BA-Ursinus College-majored in English Lit. and Communication Arts: Minor in Music
M.Div.-Eastern Baptist Theological Seminar
M.O.L.-Philadelphia Biblical University-(not completed)-Masters of Organizational Leadership
Certificate-Ministry Advantage-18 month program in Church Administration-Pastor's Coaching System
Things I Can't Live Without
My family, Diet Pepsi, Hershey's chocolate, jazz, a comfortable chair, movies, great books, and a good God!
I Hope To Someday ...
See every person at Mission Point Church loving and serving God, write a book, teach in a college/seminary, build and pastor a church of thousands, travel widely, own an R.V., spend significant time in Africa, be happy with my weight, and have great friends to grow old and sit on park benches with!
If I Were In Charge Of Heaven
I would throw a special party for anyone that has ever been abused at the hands of another. I would make sure that each one would know the tender and appropriate touch of the loving Savior, Jesus.
What I'd Like To Say To The People Of Mission Point Church
Get connected to Christ and get committed in His church! Share and show your faith. Life is too short, the need is too great, and the blessing is too wonderful!
Pastor Rich Aspenberg
Associate Pastor of youth & family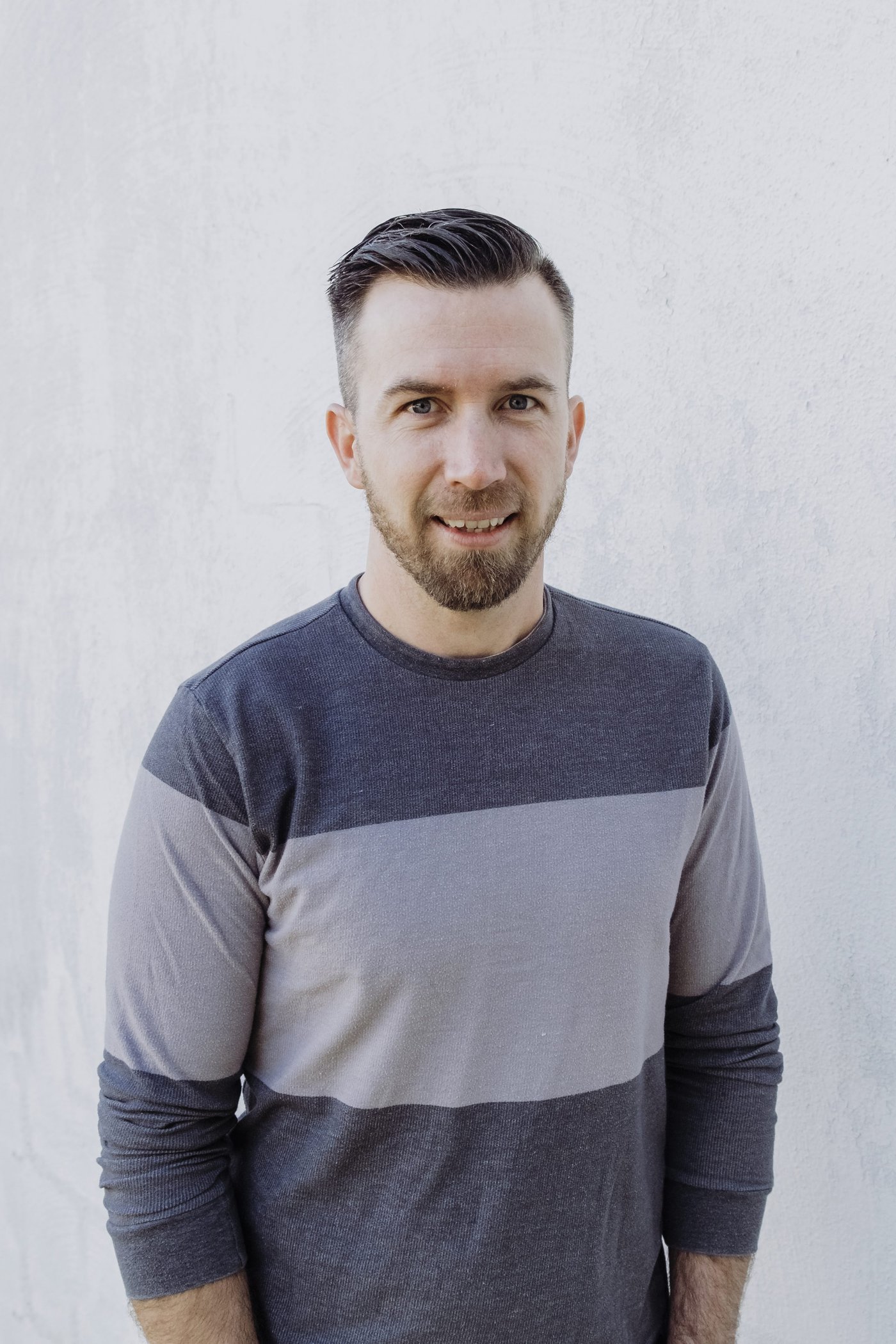 History/Family
I grew up in Egg Harbor Township, New Jersey, where I was raised together with my two older brothers, Paul and Scott, by my wonderful parents, Glenn and Catrina Aspenberg. My father works and is co-owner of the family carpentry business (John A. Aspenberg & Sons). My mother works as the secretary for the company. God has blessed me with my wonderful wife, Misty. We met at a 20-something Bible Study, and got married a year and a half later on May 16, 2009. We currently have an amazing house and 2 wonderful daughters (Joie Lynn, born February, 2011 and Layla born May 15, 2013) and a son Judah. (Born on July 7, 2015)
Knowledge
I attended the Pilgrim Academy from kindergarten through 12th grade. After graduating from high school, I decided to attend Lancaster Bible College, in Lancaster, Pennsylvania, where I majored in Youth Ministry. During my four years at LBC, I had the wonderful opportunity to be an intern for four years in Lancaster County Bible Church's Student Ministry. During my internship, I was mentored by Mike Harder (Senior High Pastor) and Jason Mitchell (Junior High Pastor), who not only mentored me, but gave me hands on experience as well. I have been the Director of Student Ministries here at Mission Point (formerly Calvary Bible Church) since September of 2003 and in 2016 was commissioned and am now the Associate Pastor of Youth & Families.
Favorites
I enjoy the outdoors, where I can go hiking, backpacking, camping, snowboarding and bike riding. Sports in general are a passion of mine that I enjoy playing together with teenagers and friends alike (soccer, basketball, football, hockey, tennis, and pretty much any sport that someone wants to play, I'll play with them!).
2nd Birth
I was born and raised by my wonderful parents, who have a personal relationship with Jesus Christ. As I was growing up, they taught me the Word of God and exemplified what they taught through their lifestyles. We went to church together every week, and they even enrolled me into a Christian school. I grew up knowing about the Bible and Jesus Christ, and I even thought that when I was a little kid I had accepted Jesus Christ to come and be the Lord and Savior of my life; but I was not sure, and my life style did not show it. It was not until I became a junior in high school that I took my relationship with Jesus Christ and made it real in my life. We had chapel every Monday at school, where we would have worship and a special speaker. That morning I was really questioning whether I had a relationship with God or not, and if I were to die that day would I be going to heaven or hell. So after chapel, I went to the men's locker-room by myself, sat down, prayed, and asked Jesus to forgive me of my sins and to come and be my Savior and Lord of my life. That is when I believe my relationship with God truly began. Then, that summer of '98, I went to the Creation Festivals in Pennsylvania and got baptized there.
Corie Jane Taylor
Director of children's ministry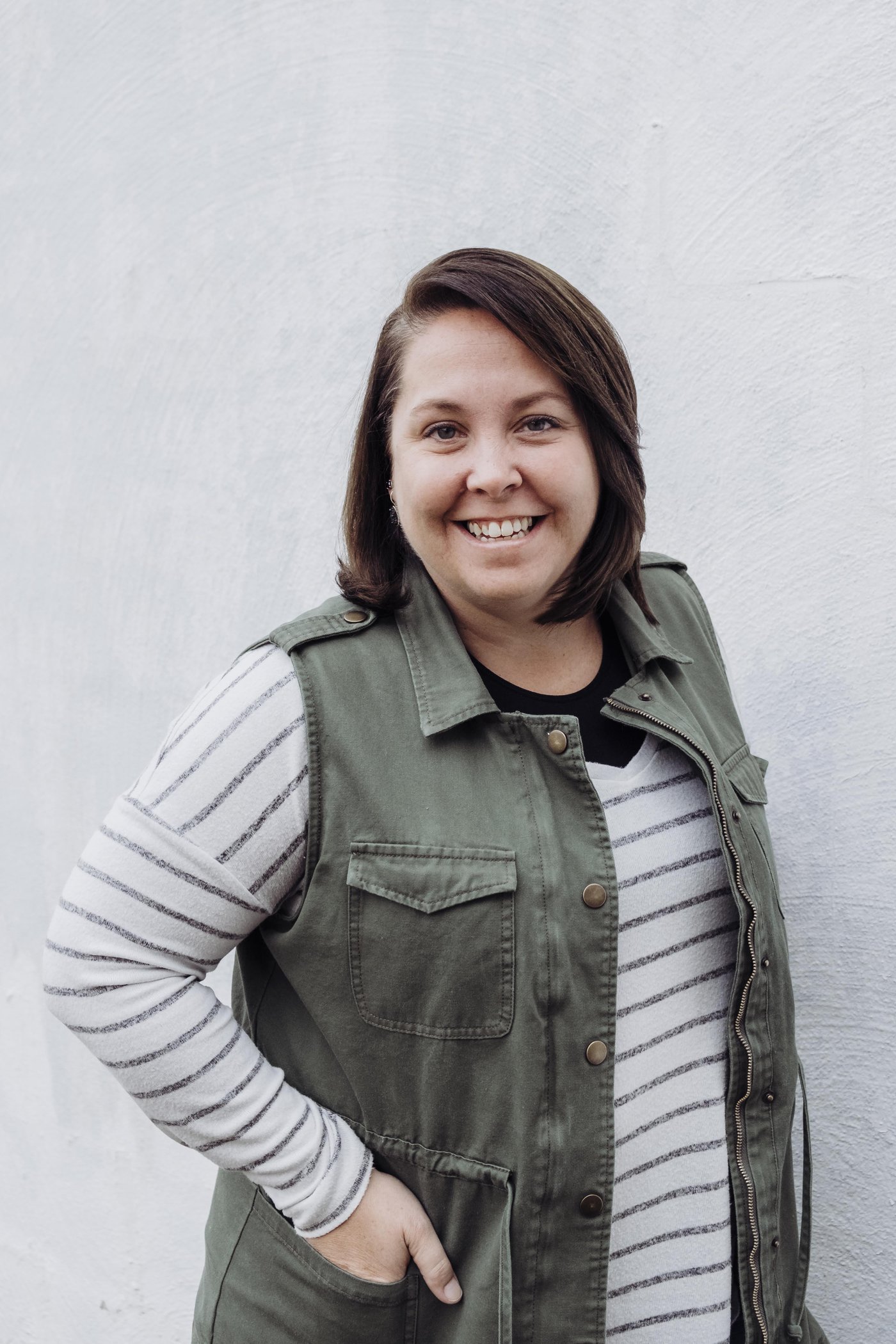 Home-base
Egg Harbor Twp, NJ I live in the house my Dad built and I was raised in. It is full of memories. Fun fact: many people have been baptized in my pool.
The Fam
I have an amazing son, Tommy Taylor. He is a freshman at Stockton State College. I also have an adorable dog Ollie, who is treated like one of my kids. My house is always filled with family and friends. I love when my house is full of love and laughter!
Where I've Punched The Clock
I am coming from the Atlantic City Rescue Mission where I was the Volunteer Coordinator. Before that I was: Director of Advancement at Atlantic Christian School, COO at East Coast Roofing, Director of Recreation in nursing homes and a preschool teacher. In high school, I was a clown and the Easter Bunny at Storybook Land. I have a very diverse resume!
My Part Time Gig
I am a wedding / event planner on the side. I love to watch the grooms face when the bride is coming down the aisle. I also enjoy helping friends plan events to raise money for their mission trips or ministry or ministry.
I Love To
take road trips with Tommy and our friends, hang out with my family, cook and watch Gilmore Girls.
My walk
I was blessed to be raised by two faithful Christian parents and we attended Scullville Bible Church until I was in high school. I accepted Jesus into my heart at a very young age. My family was always very active in the church and lived life with our church family. Once I moved home from college I continued to be very active in church ministry. My early 20's brought some ups and downs (more downs than ups) and it brought me to a place of a stronger commitment and knowledge that I can not do anything without Christ. I strive to show my son that our relationship with Christ is the most important thing and our service to him and to others is how we worship Him and show others His love. I truly believe that the strength of the church is rooted in the church family.
Life Motto
All for His glory.
Patti Dowling
Campus administrator
Home-base
Marmora, NJ, Graduated from Wildwood Catholic High School and attended Stockton State College.
The Fam
Husband Jeff, kids (the subjects of my best pictures) – Megan ( married to Stephen and parents to my 5 beautiful grandchildren, living in Northern California), Katie (graduate of Montclair State, engaged to Matt, a director for Starbound Talent Co.), Samantha (graduate of Towson University)
What I Want To Be When I Grow Up
A private detective and/or a published photographer.
Where I've Punched The Clock
Office manager for water treatment company, office manager for an elevator company, worked at a monogram store, waitress, owned my own cheesecake company, picked blueberries, sold fudge on the boardwalk, and catering. Currently have an Etsy shop (Katie Pie Designs) that funded Sam's college (thank you Jesus!)
I Love To
Have fresh flowers on my tables, lunch with the "Cal Gals", have someone cook for me...anyone!
Where You Will Find Me
Google, Etsy, yard sales, antiques, Facetime with grandkids.
Take Me To
A parade, San Fransisco, Colorado in the summer, TJ Maxx
Twenty Years Ago
When we first came to Mission Point, then Calvary, we had our choice of seats!
Favorite Childhood Memories
Colorado vacations, my dad helping me learn to read, bike riding in the mountains in Massachusetts and riding right into a river (favorite memories??) playing dodge ball in the street in my neighborhood, shopping for my Easter bonnet.
31 Years Ago
I made a decision that changed my eternity. I am so humbled that Christ would die on the cross for me.
"Amazing love, how could it be, that You my King would die for me?"